Mouthpiece Power Rankings
Week 1 is now in the books. Some teams were impressive, some were unimpressive, and others just stink. 
A LOT of movement from the original preseason power rankings. 
Who's up? 
Who's down?
It's time for the OFFICIAL Power Rankings heading into week 2. 
1. Eagles  ↔️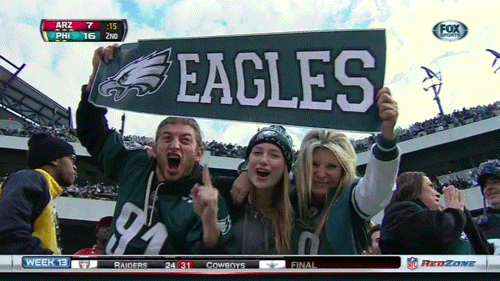 All I have to say is look out. Their defense is outstanding. Jason Peters is still the best o-lineman in the league. Once Wentz and Jeffrey return this team will be unstoppable. Can you say repeat?


2. Patriots ⬆️ (up from 3) 
Like fine wine Tom Brady continues to get better with age. Gronk really retiring huh? AFC locked up.

3. RAMS ⬆️ (up from 5) 
It was loud in the Coliseum. The fans were fired up cause Gruden is back. McVay, Goff and Gurley spoiled that quickly. I didn't want to believe, but the Rams are the real deal.

4. PACKERS ⬆️ (up from 7) 
AARON RODGERS.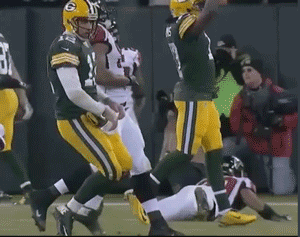 He doesn't even need two legs to do it. And now that Jordy is gone, will we see the Randall Cobb resurgence? If Rodgers is healthy this team is scary. If not they're not even in the conversation. But as of today there's too much fire power to have this team any lower. 

5. JAGUARS ⬆️ (up from 8) 
It wasn't pretty, but a win is a win. The Fournette injury hurts but Yeldon is a solid back up until he returns. Their defense is the real deal. Bortles will continue to have a job because of this.


6. PANTHERS ⬆️ (up from 10) 
Like the Jags it wasn't pretty, and Dallas is not a good team, but Cam and crew found a way to get it done.

7. Falcons ⬇️ (down from 2) 
I know there are teams who won. I don't care. Don't sleep on the Falcons. Losing on the road to the Super Bowl Champs and best team in the league on opening night shouldn't drop them any further then they already have.


8. CHIEFS  ⬆️ (previously on the bubble) 
Mahomes to hill. Mahomes to hill. Mahomes to hill. Get used to it. Kareem run a few times to keep the safeties honest. Look out AFC, the CHIEFS are legit. Let's not  forget the CHIEFS beat both teams who went to Minnesota last year.
9. Vikings  ↔️
You Vike that? I wasn't that impressed. Cousins beat a mediocre 49ers team. Mediocre beats mediocre. Yawn.
 
10. BUCS ⬆️ (previously on the bubble) 
I said it a few week ago. They're talented but they underachieve. But they didn't underachieve in week 1. They just hung 48 points on the team who was number 4 in the preseason rankings. Desean and Evans are a problem.

11. STEELERS ⬇️ (down from 6) 
The 0-0-1 Steelers. Big Ben is trending downwards quickly. Pray for a Le'Veon return and pray quickly Steelers fans.

12. SAINTS ⬇️ (down from 4) 
Brees and Payton should thank me for still making this list after losing at home to the Bucs. Their offense is for real. Defense needs to figure it out ASAP.


Bubble:

Ravens: It was Buffalo. It was Nathan Peterman. But 47-3 is still 47-3.

Chargers:  They fall off the list after a loss at home vs the Chiefs. High powered offense will have them in contention towards seasons end.

Denver: Case Keenum might be the answer Elway has been looking for.


AND NO, Sam Darnold and the Jets, who will finish below .500 do not make the bubble.  



Please reload