Day 20... LeBronWatch has all but come to an end.
We have blogged for 20 + days about every rumor, innuendo, idea, and possibility from a Philadelphia perspective about the Sixers potential pursuit of the King.
While the Lakers have been the heavy favorites throughout this 20 day process, I believed (and still do) that the Sixers presented the best case for LeBron from a basketball perspective. 
Thanks to the updated Vegas odds, we are just about  ready to throw in the towel.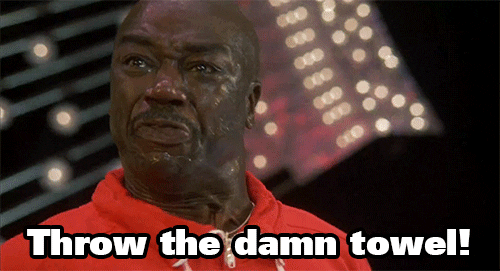 (Of course if something changes we will update immediately!) 
If the inevitable does happen and LeBron becomes a member of the Los Angeles Lakers, it's far from the end of the world for the Sixers. 
In fact, besides the disgusting sight of him in a Lakers jersey, LeBron going to LA has its advantages. 
1. LeBron is finally out of the East.
If he's not a Sixer, at least he's out of our sight. The path to the Finals is now a hell of a lot clearer. 
2. The Sixers/Celtics rivalry will rule the conference. 
The East now belongs to Joel Embiid, Ben Simmons, Jayson Tatum, Kyrie Irving, and Jaylen Brown. This rivalry will dominate the conference for years to come and be able to flourish without LeBron's shadow looming over its shoulder. 
3. The Sixers are loaded with assets. 
For now, they still have all of their assets. 
Brett Brown's draft night trade put the Sixers in an even better position to eventually acquire another superstar. 
The only question is, will it happen sooner or later? 
At the end of the day...  
Would it have been awesome to have LeBron play here?
Hell yes.
Does missing out on LeBron cripple what the Sixers are building?
Hell no. 
The Sixers are in a great position to build the Championship team that fans have been waiting 35 years for. 
What's next: Let's be smart!
(All pending if LeBron signs with LA) 
If LeBron is truly off the table, then Sixers now have to be very cautious with whatever moves they do make. They can't get tied into any bad contracts just to make up for missing out on the big names. 
Kawhi.. 
Now that LeBron is all but a Laker even without a 2018/2019 guarantee of playing with another star, it has a ripple affect on the  Kawhi sweepstakes. 
-His value has dropped considerably.
Teams are no longer trying to convince LeBron to come to their team, which is a loss for the Spurs. 
Who would the Sixers be bidding against? 
Boston won't overpay and the Lakers don't have to now that they have LeBron. 
The Sixers could use this to their advantage and get Leonard at their price. 
-Is there a backdoor agreement?
The fear now is that LeBron is ok with waiting until the 2019/2020 season to play with Kawhi, and there is some sort of backdoor agreement between the two. 
If Leonard is this serious about being in LA, it may be too risky for the Sixers to make a play.
He sat out last season, who's to say he wouldn't sit out all of 2018/2019 as well?
-Should the Sixers do it? 
This is a tough situation.
I would, but I was also in favor of the Andrew Bynum trade and we saw how that ended up. 
If they do land Kawhi, and Paul George resigns with OKC, it would make all Sixers fans feel a bit better about the possibility of brining back Kawhi.  
Free Agent options.. 
- Paul George, SF, OKC 
- Tyreke Evans, G/F, Memphis 
- Will Barton, G/F, DEN
- Trevor Ariza, F, HOU 
- J.J. Redick
- Avery Bradley, G, LAC
- Kentavious Caldwell-Pope, SG, LAL 
- Jabari Parker (restricted) F, MIL
- Rudy Gay, F, SA
- Wayne Ellington, G, MIA
- Dwyane Wade, G, MIA 
- Marco Belinelli
- Ersan Ilyasova 
- Joe Harris, SG, BRK
- Jamal Crawford, SG, MIN
- Mario Hezonja, SG, ORL
- Seth Curry, SG, DAL
- Tony Parker, PG, SA
- Gerald Green, SG, HOU
Other than Paul George, who is between OKC and LA, this is a bad list of free agents.
Like last summer, the Sixers should be interested in players willing to sigh one-year deals. They need to be very cautious about tying up money to players that aren't worth it. 
Example: Tyreke Evans is a nice player, but he doesn't get the Sixers to where they need to be and would tie up too much money. 
Two areas they should address...
1. Athleticism on the wing/depth. 
They were exposed in the Boston series by Jayson Tatum and Jaylen Brown. If they want to compete this time around they need more athletes either in the starting lineup or coming off of the bench. 
2. Continue to add shooters. 
Ben Simmons needs shooters around him. Redick would be a huge loss. They ideally could use another athletic 3 and D guy. 
Take care of your own..
J.J. Redick may be the best of the bunch. Like many, I am in favor of a reunion with the sharpshooter. 
Marco Belinelli and Ersan Ilyasova will also be under consideration and fit the one-year mold. 
Other trade options
- Demar Derozan 
- Bradley Beal
- CJ McCollum  
- Kemba Walker
I wrote about Derozan a few days ago, I don't think he is worth the financial commitment. 
CJ Mccollum and Bradley Beal are pipe dreams. 
Kemba Walker makes sense from a financial standpoint because he is free agent at the end of the year. He could easily be had. 
Top FA options for 2019
- Kevin Durant ? 
- Kawhi Leonard
- Klay Thompson 
- Kyrie Irving 
- Jimmy Butler 
- Kemba Walker 
- Kevin Love 
- Harrison Barnes
- Eric Bledsoe  
The realistic prize here is Klay Thompson. Ideally the Lakers will be tapped out financially and the Warriors will have to let him go. However, it's tough to see him leaving the West Coast.
The rest leave a lot to be desired. 
When the clock strikes midnight..
Most of these deals are already done, so expect a busy first 24 hours of free agency.
The LeBron situation sucks, but the Sixers are in a very good place.  
However, they can't get complacent.
We all thought an Oklahoma City Thunder team consisting of Kevin Durant, Russell Westbrook and James Harden would eventually win a title ..... they didn't. 
The Sixers have a great opportunity to become a championship team, but they must continue to build this roster for now and the future. 
The big things to keep an eye out for is the Kahwi situation and what will they will do with J.J. Redick. 
#TrustTheProcess 



Please reload