College Football- Week 3 Preview
Mouthpiece will predominantly focus on pro sports but College Football is so good that it has forced our hand and can no longer  be ignored.
So every week for the remainder of the season, the "college guys" Dale and Chaz, will put together a College Football preview unlike any other.
They will highlight the weeks top games, give their thoughts, and go head to head proving once and for all who really is the superior college football mind.
They will also give out a game that they are so confident in that they call it their "lock of the week." 
The games we are watching: 
Tennessee @ Florida- 3:30 CBS 
Dale : Tennesse +4.5
Don't like Tennessee. Don't like Florida even more. Don't like Tennessee coach Butch Jones. Don't like Florida coach Jim McElwain even more. I'm a homer, but any coach that runs now-WVU starter Will Grier out of town in favor of the trash that Florida coach Jim McElwain has put on the field in the position since just doesn't have my trust. Unless Florida can score with defense I think Tennessee wins outright. Getting the 4.5 points at home? Easy pick.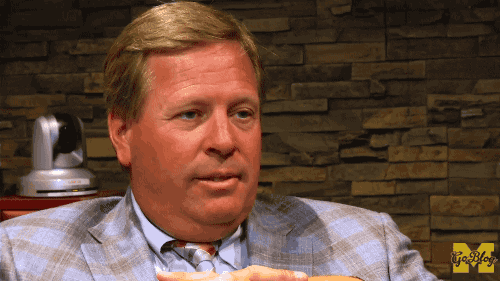 Chaz: Florida -4.5
This line feels like Vegas is begging you to take Tennessee. The Vols ended a 12 game skid against the Gators last year in Knoxville, but I see the Gators coming ready to play at home in the Swamp after a lengthy two weeks since there bad performance against Michigan. I see Florida having a strong day on the ground, which will open up a few big plays for star wide out Antonio Callaway. Tennessee fans wont be singing Rocky Top on Saturday, swallow the points, Gators by 10 in the Swamp.
Clemson @ Louisville- 8pm ABC  
Dale: Clemson -3
Sure, Louisville has the defending Heisman Trophy winner in quarterback Lamar Jackson, and sure he's lights-out throwing, running, hurdling, and anything else that happens to deal with football. But outside of a maybe emerging WR Jaylen Smith, Louisville is famously labeled by people who are probably smarter than me as just "Lamar Jackson and 'a bunch of dudes'." That bunch of dudes will be no match for the defending national champs. Clemson has reloaded after NFL departures and have already shown results - a well-oiled offensive performance in week 1 and they emerged on the right side of a defensive struggle against a ranked opponent in week 2. Louisville has allowed 63 points in 2 games against two teams who won't be bowling. Not sure who will get more drunk after this one, Louisville coach Bobby Petrino - because that's what he does - or the Louisville stadium's name sake, THE Papa John. Let's say both get drunker. Clemson walks out a winner, by a touchdown.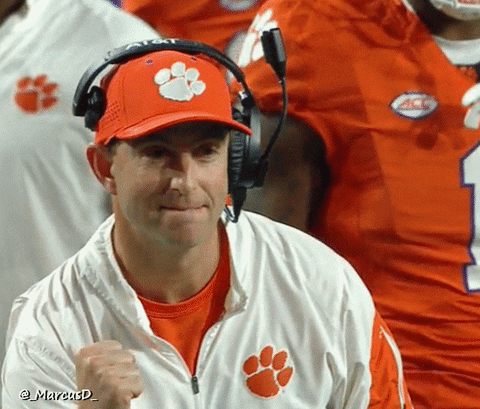 Chaz: Louisville +3
Lamar Jackson will be the most important player on the field Saturday night at Papa John's Cardinal Stadium. Louisville's offense looked fantastic last week against the Tar Heels on the road as Jackson has completed 65% of his passes over the first two weeks of the season. Clemson's QB Kelly Bryant has not faced an environment as a starter like he will Saturday in Louisville, while I think L'ville's defense gets a boost from the home crowd. The Cardinals prevail, take the 3 points.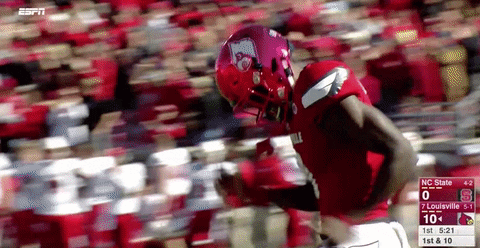 Teas @ USC - 8:30 Fox
Chaz: Texas +15.5
This is going to be an uphill climb for the Longhorns. I still have a bad taste in my mouth after that utter disappointment against the Terps opening weekend, but Tom Herman is going to have his guys ready to play this week. Shane Buchele sat out against San Jose State, recovering from a bruised shoulder suffered against Maryland, but all signs point to him playing this week. I like the Longhorns to put up a fight with Buchele back and WR Armantii Foreman to have a solid game. Trojans win, but take the 15.5 points.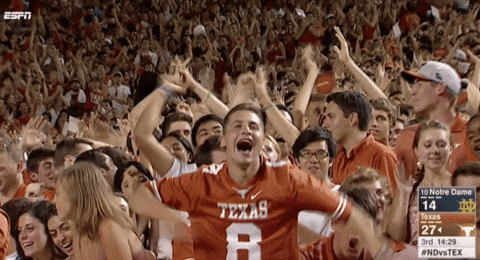 Dale: USC  -15.5
Game is gonna go like this. Texas stomps on the USC logo at midfield in warmups because they want to show the national TV audience "We remember the last time we were actually good, and we want you to forget about the Maryland game, Please?" Vince Young will probably be on the sidelines, because he's not doing anything else these days. The game starts and Texas scores early and everyone/Twitter loves Tom Herman again. Then USC's led by Sam Darnold score to tie, then to take the lead, then to extend the lead, then to extend it to a point where the spread is an easy cover. Texas QB Shane Buechele and the offense will play well (he's actually good) but ultimately the defense has to show up to stop the other guys and that's a side of the ball Texas hasn't delivered on in years. No - shutting out San Jose State last week doesn't count, Chaz. 
Chaz's lock of the Week
Oklahoma State -13
The Cowboys head into Pittsburgh at noon on Saturday and I think we are in for a beat down. Mason Rudolph continues to gets over shadowed by John Rosen and Sam Darnold in the conversation for best QB in college football. Heinz field never feels like much of a home field advantage for Pitt letting Mason Rudolph and the offense operate all game un-phased. Mike Gundy's mullet and the Cowboys have too much fire power for Pitt and win by an easy three touchdowns. 
Dale's lock of the week
Ohio State -30 vs. Army
Ohio State was disrespected last time out on their home field, but Baker Mayfield isn't on the other side this time around. It's Army, who albeit being 2-0, is still Army. Ohio State will flex on the poor Black Knights, who are only fielding a team for the university to get a big time pay day - $1.45 million to be exact. We'll see J.T. Barrett will regain some confidence, the coming out for Ohio State freshman running back J.K Dobbins will continue in week 3, and the defense that was more than stingy for most of three quarters last week against Oklahoma will have their way with the under-matched service academy. No convinced yet? Ohio state is 4-1 ATS the last 5 times they've been favored by 4+ touchdowns. Data.
Agree? Disagree? Tweet us @mpsportstalk  and give your picks! 



Please reload